Senior Human Resources Overseas Support Project
Japan's valued resource, "Grand Seniors", convey the essence of Japan abroad.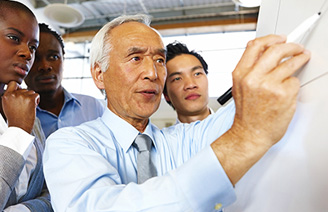 Currently, there are 31.86 million people over the age of 65 in Japan (census estimate as of September 15, 2013), or about 25% of the total population, marking record high levels for both population numbers and percentage.
With the advent of this "super-senior" society, there is also an increase in the number of active seniors who want to continue working after the standard retirement age.
Keiwa Innovation hopes to provide opportunities for such highly-motivated seniors to capitalize on their accumulated skill and knowledge overseas.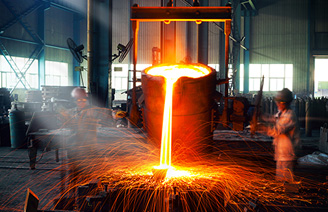 Plans are underway for the development of new facilities in Myanmar, so there is also progress being made on developing the infrastructure that will allow Japanese people to thrive.
We are making use of one of Japan's valuable resources, senior workers with many years of expertise and experience. By taking advantage of this know-how, we expect to be able to establish new growth companies that incorporate Japanese sensibilities and values.
It is our fervent hope that those who become members of the core teams stationed abroad will enjoy a fulfilling and meaningful "second life."
We are committed to this work, which will provide foreign capital to foreign industry through Japanese investment, and have an economic impact on Japanese domestic markets, and is also expected to help pave the way for global development of other Japanese companies.
◎Active seniors with a desire to make use of their skills and knowledge after retirement, and the drive to be active overseas.
◎Foreign business with a desire to invest in Japanese people, and utilize the activity of Japanese people.

Please contact us with any questions you may have. We are here to support you.
We look forward to hearing from you.
Keiwa Innovation Co., Ltd.
〒705-0132 1 Mitsuishi, Bizen-shi, Okayama
E-mail : info@keiwa-i.com